3 tags
WW - Round 2
Joined Weight Watchers again a few weeks ago. So far I have… Week one: Lost 2.2! Wow! Week two: Stayed the same! Week three: Gained 0.4! Week four: Gained 0.8! Net loss: 1 pound.  I am not pleased. Which is clearly why I'm posting on here despite not posting for like three months. I did very well in my 6am gym challenge, went every day for the first week and then 3 days the...
3 tags
Crunch time
The challenge: Do the 6am spin class at my gym every day this week and potentially next week. Maybe just pre-work gym visits next week, not necesarily spin class. What's going to make this hard: Potential lack of sleep, lack of breakfast at home, spending money to eat breakfast out. My brain telling me that I did a good job and to reward myself with bad foods. I will fix this by going to...
UGH I'm hungry but lazy and really have no craving for anything. I just bought a shit ton of groceries today and I don't want to do anything with them.  -b
3 tags
I'm sorry bro
Hey guys, So I realize I've been MIA lately. Once I returned from Paris I basically had to kick my ass in gear for my exhibition that opened at the end of April. In between then and now the show opened, my parents visited and I traveled to Madrid and Rome. This all sound glamourous and decent excuses to why I haven't been blogging but the truth is I didn't blog because I felt...
I went to paris this weekend for a class trip. I slept about a total of 8 hours for 3.5 days and ate half a wheel of camembert.  …I regret nothing
5 tags
My tonsils are infected again so back to the liquid diet. fact: drinking beverages through a straw is way more fun Also when shopping for some soup/soft food I saw mint chocolate magnum bars. I tried to justify buying them by saying "Well I'm low on calories so these guys can't hurt too bad, and cold soft foods are good for my throat" BUT I DIDN'T BUY THEM That...
4 tags
3 tags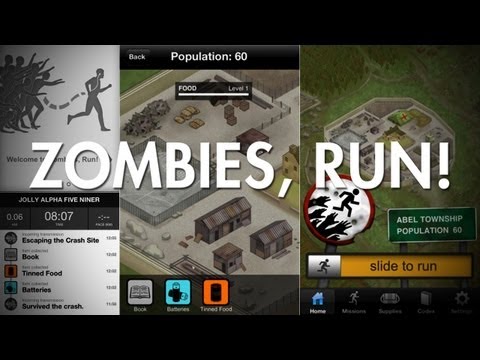 Kind of in a rut right now. I can't really run outside anymore it hurts my knee too much. It's gotten to the point that when I walk at a faster pace I can feel it click in and out. I'm Still doing some anaerobic exercises. But I really rely on cardio to feel good, I can't afford to travel to a pool on the outskirts of town several times a week. I guess I need to watch my...
1 tag
Dear Lisa I was totally going to reblog that pilates bear post too. Love, Becca
3 tags
1/2 Marathon Training: Day One.
Ran yesterday for the first time in a long time. It was fantastic! 3.36KM at a relatively slow pace of 10.55, burnt 232 calories. Not bad for the first time out in over a year. I'm not a very fast runner, that's for sure, but this new Nike+GPS app that I got is FANTASTIC and makes it super easy to track. If you have an iPhone, I highly recommend you spend the $1.99 to get it! It was...
Miss Piggy On Beauty
ribbonsandgeekery: Gaahd, Miss Piggys interview on beauty for Vogue gave me a smile from ear to ear. I love that sexy body positive pig. What are your top beauty tips? Start out perfect and don't change a thing. Always accentuate your best features by pointing at them. And conceal your flaws by sucker punching anyone who has the audacity to mention them.
6 tags
Sweet Potato Chipotle Soup
Today was a good day. I crushed my sugar cravings from yesterday and got a good workout in. I started a new body weight circuit that I can do in my apartment. For cardio the thought of pounding my knee to the pavement was just too much to bear so I did the Blogilates Kickboxing Cardio, which I accomplished like a total spaz. Seriously if the people across the way were home they'd have an...
4 tags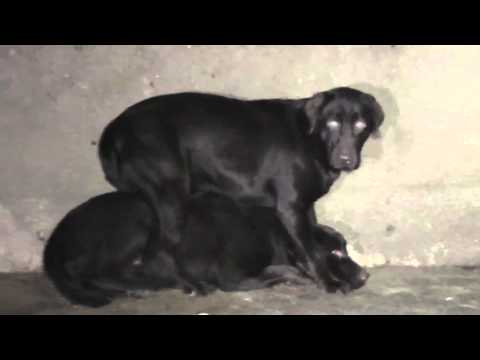 Also stay tuned for my most favourite soup recipe. I've been meaning to post it for a while but haven't gotten around to it. IT'S GOING UP TOMORROW k bai -B
Promo!
fatgirledition: So, I got my first hate message! Yay! I suppose this makes my blog 'legit,' or at least brings it into blog puberty. Anywho, I'm going to be doing a promo! First 15 people to reblog this will be promo'd to all my followers!  Go go go!
3 tags
So I had crazy binge urges today. Not to sure what brought them on but I knew I wanted to just curl up and eat. Very proud that I did not binge AT ALL today and all though I didn't work out I'm counting this as a victory. That said, I have drank my weight in herbal tea as I desperately tried to ward off cravings. They aren't completely gone but it's nearly bedtime so...
3 tags
Found this great guide for beginners on training for half marathons. I'll have to switch up Mondays as a cross training day since that's when I have gymnastics but I think this can work. - L 
3 tags
OK OK OK
Things have been slightly too busy to post lately! Between being kind of sick, helping my best friend move and dog walking, I've been too busy to post. For some reason I have it in my mind that I want to run a half marathon. The Edmonton Half would be the logical choice, but it was the SeaWheeze event in Vancouver, put on by Lululemon, that really got me excited. Look at the route! Either...
4 tags
I ran outside today for the first time in 5 years, prior to my first knee surgery. I'm saving money here so I can't justify shelling out cash for a gym membership when I only needed the treadmills. But doing jumping jacks on my tile floors put my knee in greater danger than the run actually did. I was just getting so fucking fed up with my legs and I know they can't get toned...
4 tags
I really need a kick in the butt. Every morning I'm so motivated to go the gym after work but when 3pm rolls around, I get majorly lazy and just want to go home after work.  THIS IS SILLY.  NOW I EAT OATMEAL AND SOON I LEAVE to be at the gym early to miss the rush! Then I can go home and make delicious quiche Lorraine and more doggy treats for Lando.  -L
Lisa I'm feeling ya today. I seriously have a sugar addiction and today, although I didn't exercise, was day one of me not eating some kind of delicious confection. I know I'm abroad and should embrace new experiences but within reason. It is never worth me blowing my goals or my budget. STAY STRONG GIRL -B
3 tags
I want to run down the street and buy all the baking from Queen of Tarts. I want to skip the gym so I can go home and tidy and cook and bake and see my dog and my man. I want to spend all my time doing stupid crap and not working.  But I also want to stick to my goals and look great for this wedding and feel good about my body.  It's so hard to satisfy those long term goals when all I want...
3 tags
4 tags
Market Times
First - Lisa: froggy glutes freak me the fuck out but I'm definitely trying those out tonight because I feel my behind has gotten a bit flat. On to today's topic: Eating healthy abroad! So I've kind of adopted the European style of eating. Lunch has become my main meal. I get 2 hours for lunch in my class schedule so it leaves me plenty of time to go home and cook something...
3 tags
This is the workout I did on Thursday: After 30 minutes on the treadmill… Plies 2X15 Kneeling side lifts 15X per side, back and side (in tabletop, raise one leg using glutes; in tabletop, lift knee towards your shoulder to do the side version) Froggy glutes 20X2 (On your stomach, create a diamond shape with your legs by bringing feet together and squeeze glutes to bring knees together) ...
4 tags
Quick post to keep up! My Saturday morning step class is now 15 minutes longer. IT WAS AWESOME but I got fatigued about halfway through the class; this Saturday, I'll do better!  We went to Famoso for dinner last night. So many carbs. So delicious. This weekend I made a mustardbeercheddar pull apart bread. ALSO DELICIOUS but terrible, health wise. Oh well.  Must keep up this somewhat good...
3 tags
Becca, you look daaaang good girl! I gained a pound this past week. The incredibly unhealthy and disappointing tasting dinner from Urban Diner last night didn't help; who puts CHEDDAR CHEESE on a pulled pork sandwich? This week I wore 2 dresses to work in a row that especially show off my figure and my boss commented on it, in a positive way. But even as I heard those nice comments from...